Learn to
save a life


with bystander CPR
Because every second counts.
The
HeartSmart Program
empowers individuals with the confidence to use a defibrillator and perform CPR in a critical moment.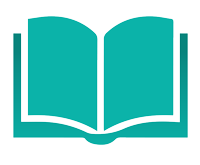 The HeartSmart program provides the education and support to empower people in public places to have the confidence to take action in the moments that matter.
We're on a mission to make defibrillators as common sense and common place in our community spaces as seat belts are in vehicles.
Having the confidence to use the defibrillator is as essential as having one nearby. We provide communities with the confidence to save lives.
Empowering communities
to save lives.
What our successful participants say
"Have CPR course history, felt confident but it was great. Simple and quick and easy, straightforward. Very easy to use a defib but this breaks down those barriers. Haven't bought cabinets yet but looking to get some. (alarmed cabinets). Its been great dealing with you guys and you have been really helpful."

Corrine East
BIG4 Narooma Easts Holiday Park
I have just completed the program and wanted to say what a wonderful program it is! What a great achievement for you and the team pulling this together. The goosebumps I got with some of those videos…how lucky they were that they had community hero's close by.

Danielle Crosweller
Operations Project Officer
"I thought it was excellent, I will get staff to do it. loved the quiz at the start, very good short precise, the right info in a short duration of time. I remember thinking you guys have nailed it. all of the case studies resonated with me."

Alan McReynolds
"A really good program, easy to do and get around. Made a lot of sense the videos were really good."

Paul Lock
Bright Rotary Club
"Really good, I felt like it had the info we needed to use the defib machine. this program enabled us to feel confident to use it"

Brooke Long